Step 0 (optional): Log in to ModelDB. This is not required, however it will make it easier for you to keep track of your models later.
Step 1: On the ModelDB homepage, click "Submit Model" to begin model submission.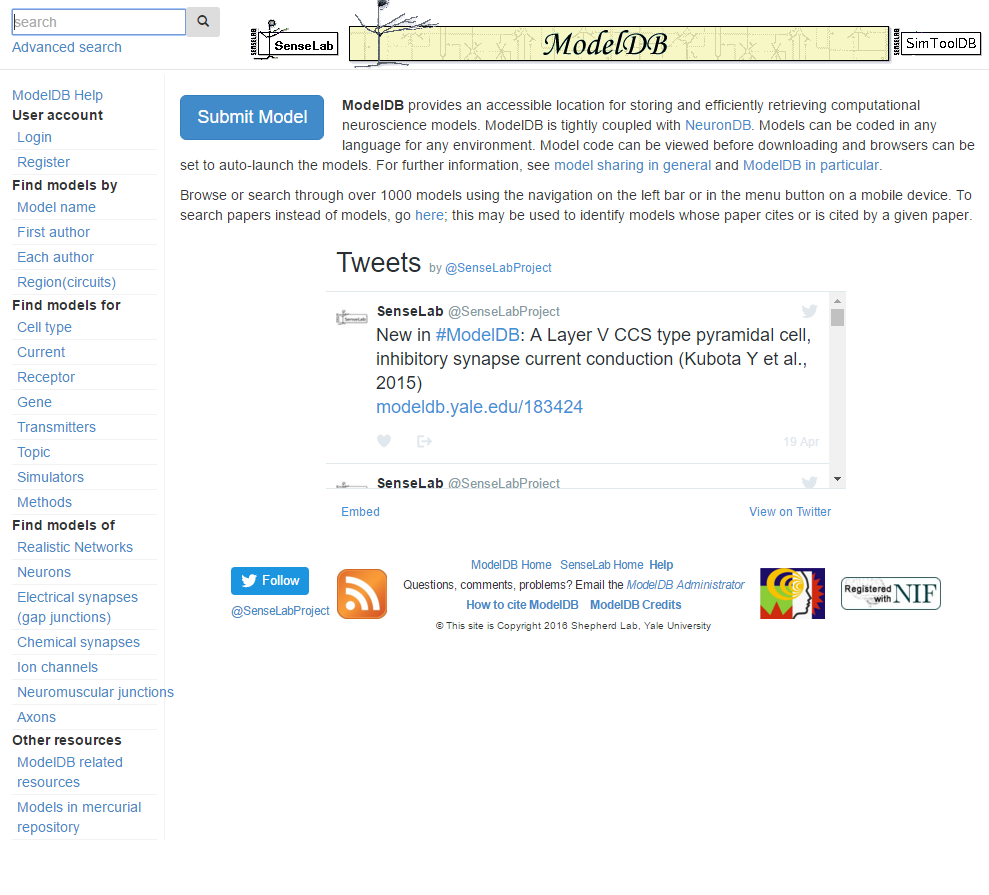 Step 2: Enter your name and email address (so we can reach you), upload a zip file containing your model code, and (if not logged in) enter a password. Enter the citation information for your model in any format, if known. Note: only models with a valid citation can be made publicly available, however unpublished model codes may be shared with reviewers, collaborators, etc by entering a read access code.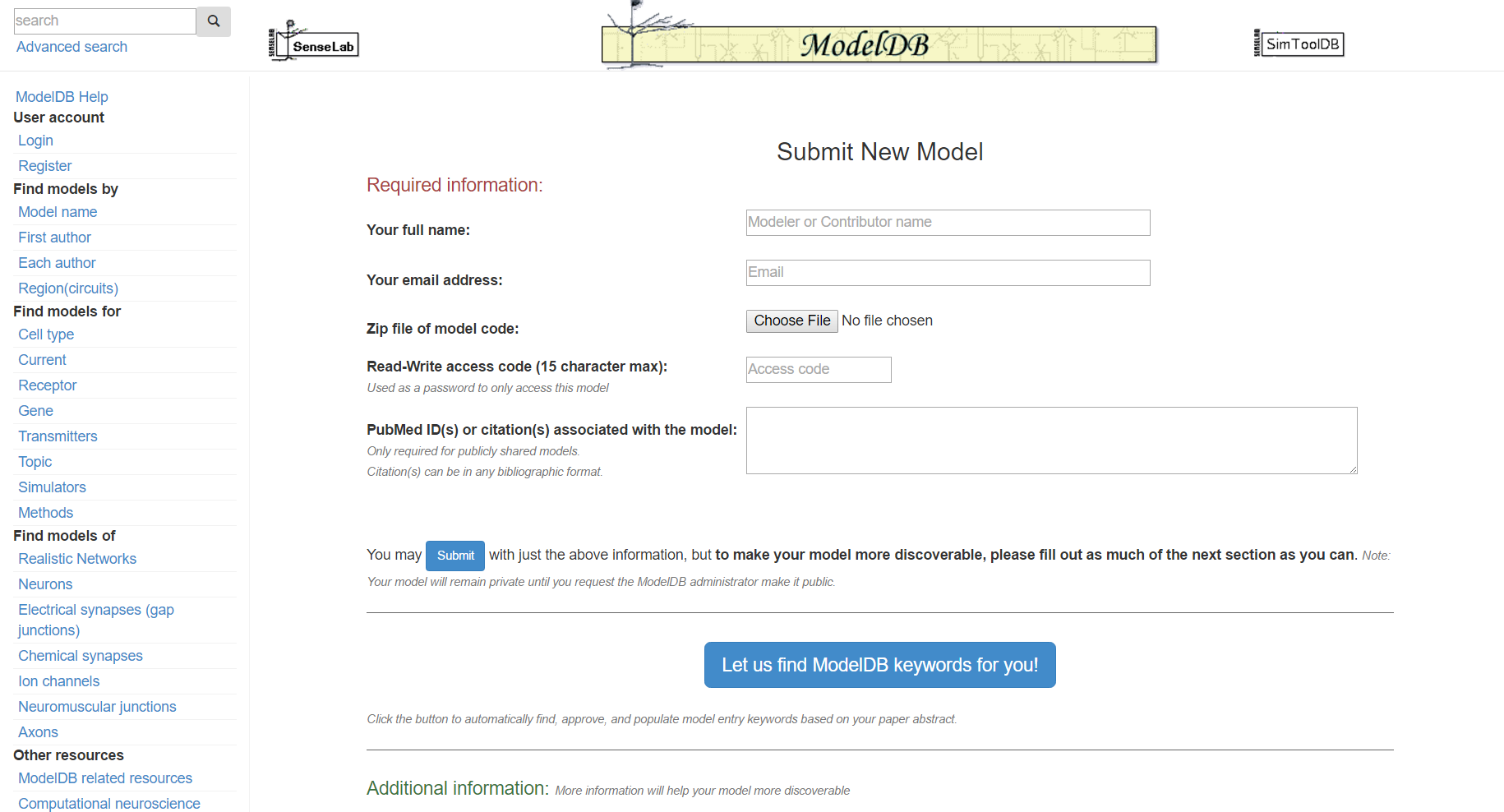 Step 3: Click "Let us find ModelDB keywords for you!" and paste in the abstract for the paper that goes with your model and/or enter additional keywords describing your model.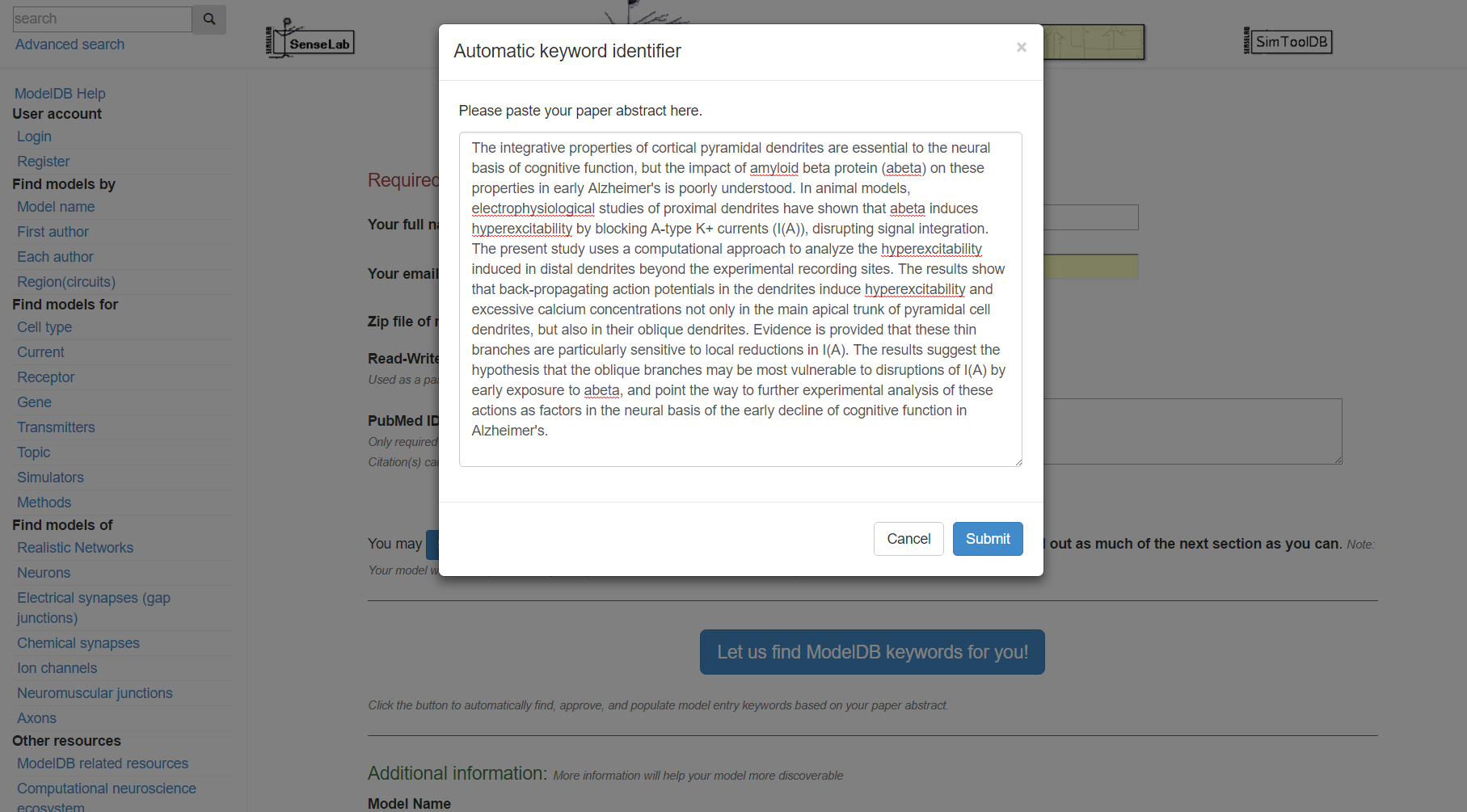 Step 4: Click "Submit", review the suggested metadata tags, deselect any that do not describe your model, and click "accept selected keywords".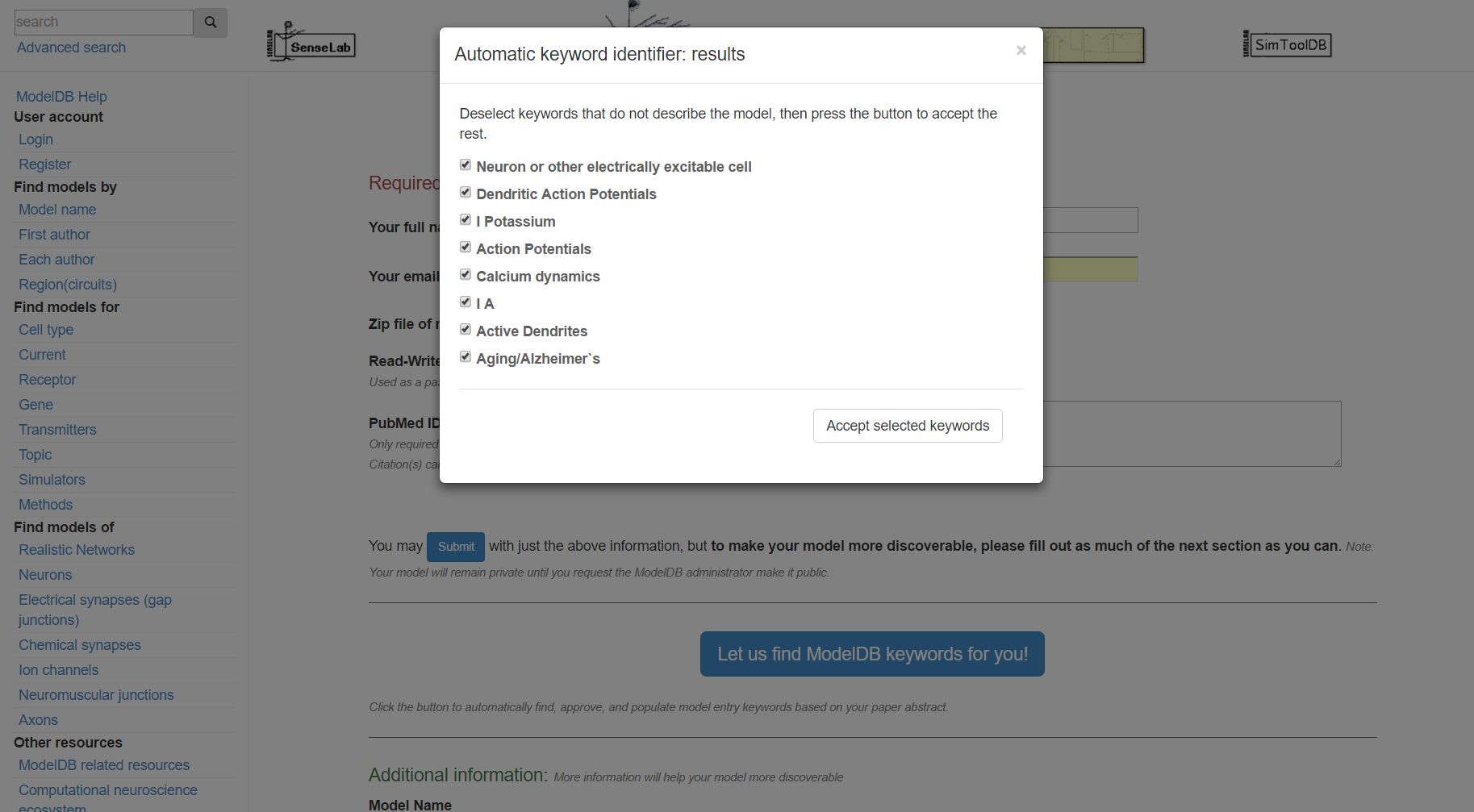 Step 5: Review the categorized metadata, add additional metadata (e.g. if your model has sodium channels but those were not previously suggested, annotate this at this time). This is not strictly required, however the more relevant metadata you include, the easier it will be for others to find your model. Click "submit" when finished. You will receive an email with links for accessing your model.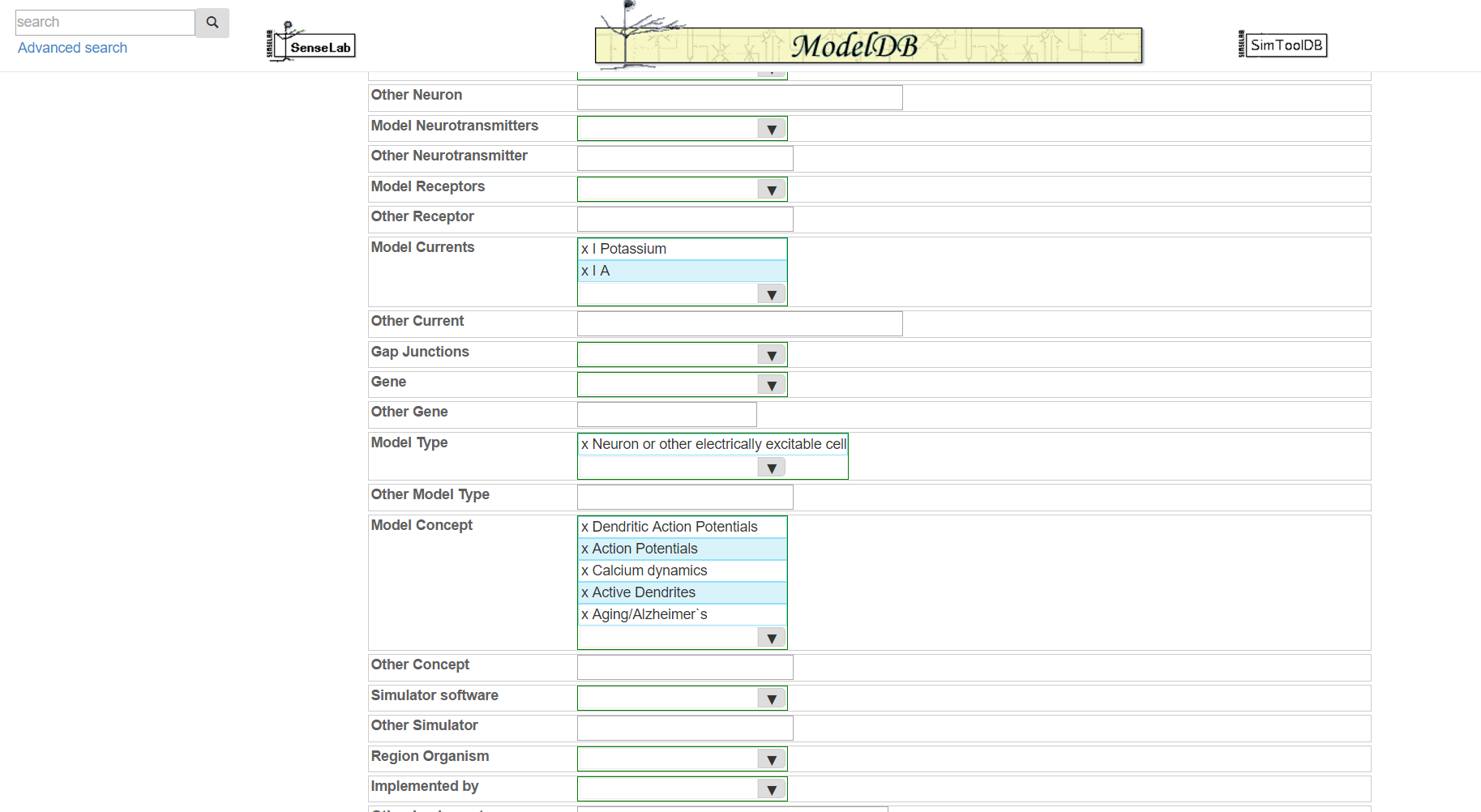 Step 6 (optional): Follow the prompts to provide additional information about your ion channel models for Ion Channel Genealogy.
Note: At this point, your model is not yet publicly accessible. If the accompanying paper is published, click "request to make public" on the model page to request review by a curator in preparation to make the model public. We may contact you if we have questions.